Since my daughter was born just two days after my own birthday, the beginning of June is intense cake-wise 🙂 This year she turned 13. We now officially have two teenagers in the house! Happy birthday Elin! I made the same cake twice – but in two very different ways…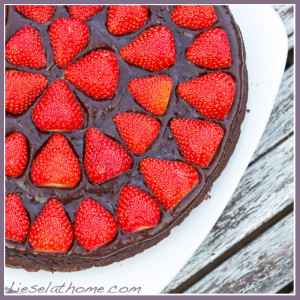 The recipe I used was the cake I created for Monica a while back – Monicas birthday cake.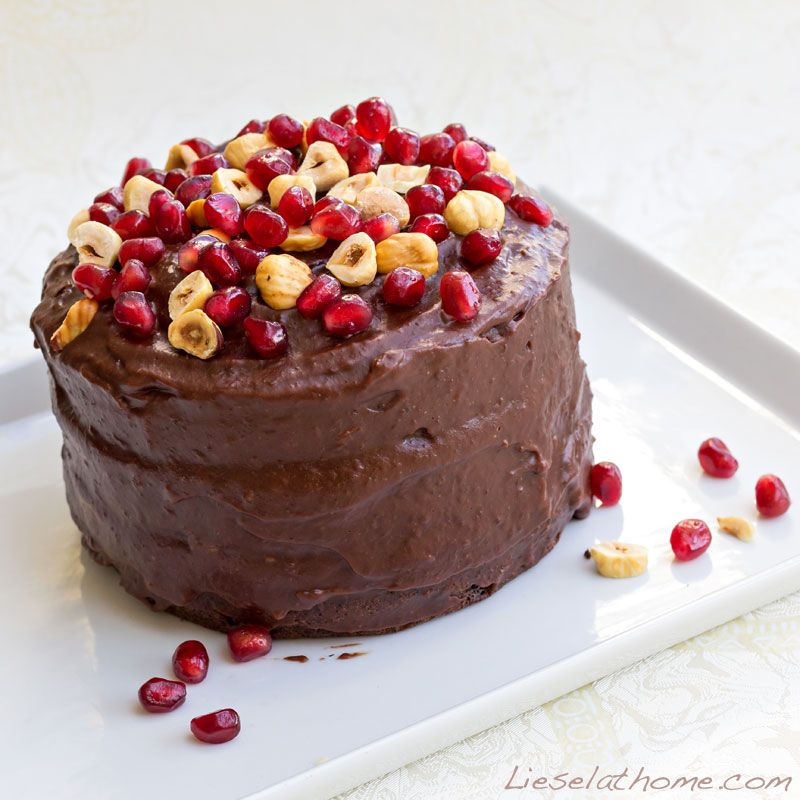 It's grain free (gluten free), lactose free, can be made with coconut flour OR potato flour, contains a vegetable and is absolutely delicious!!
The first one, I made for my own birthday two days ago. I followed the recipe in the link above and baked the cake in a square baking form I have that is 20×20 cm (7.9×7.9 inch). The cake was baked for 45 minutes in 160 C (320 F). Once baked I cut it in half – giving me two cakes 20×10 cm. Sliced those two through the middle horizontally, giving me 4 layers for my cake. Filled with the lactose free chocolate topping (as per the recipe in the above link) plus banana slices and roasted hazelnuts. Topped the cake with the same chocolate topping plus cherries and roasted hazelnuts.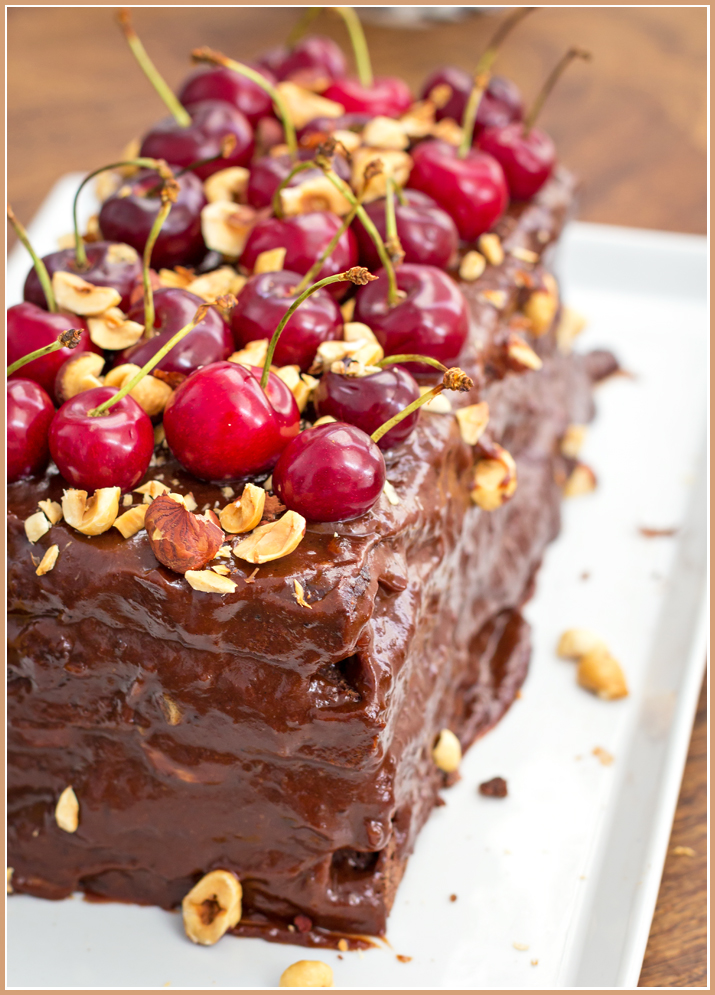 For my daughters birthday (which is today) she wanted the same cake but with strawberries so last night I made the cake again. Only – we had no zucchini at home so I used 4 medium sized carrots instead (grated). This time filling my very big round spring form – size 28 cm (11 inch) which gave us a large round flat cake. Baked for 35 minutes in 160 C (320 F). Topped the cake with the same topping as the other cakes – spreading it thickly over the whole cake – and placed strawberry halves in a pattern over it.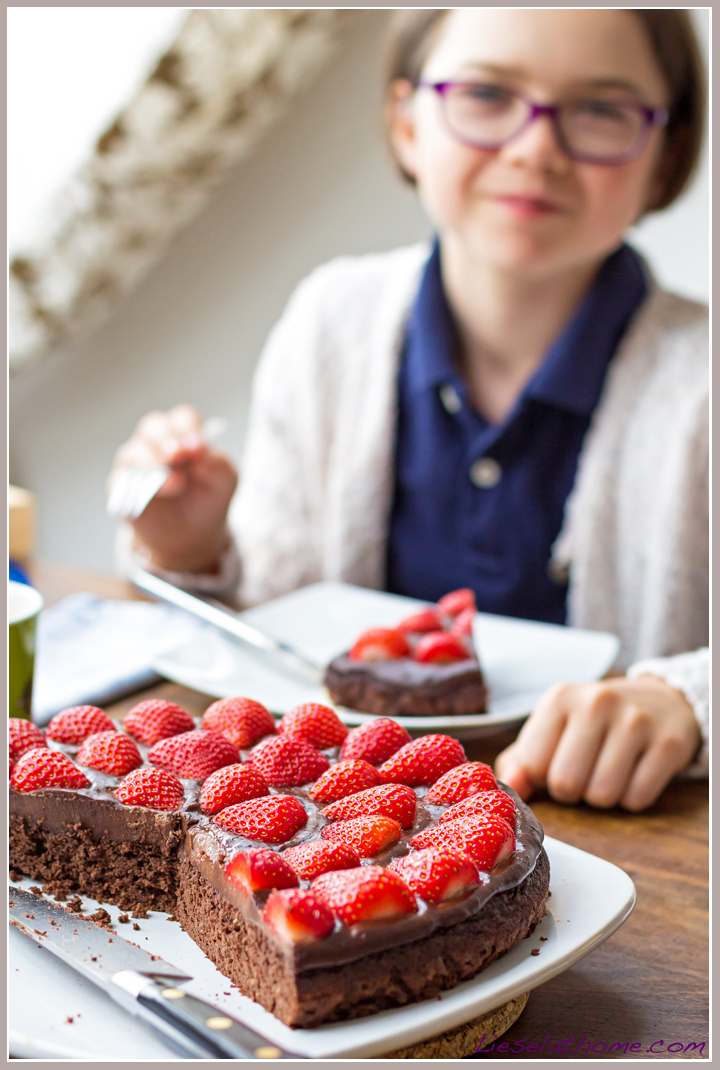 My birthday girl, and her cake, this morning.
One cake – three sizes and three toppings!
Enjoy!
Liesel