The delicious banana spinach cake is one of our favorites and this morning I used the recipe to make muffins. Then – to top the experience – I turned them into little cupcakes by adding a lemon topping. Very Easy – and I'll show you how!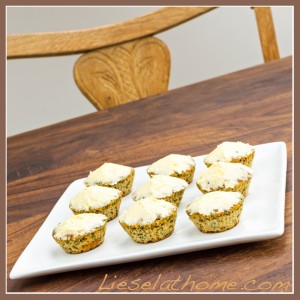 This topping is made with:
75 g (2.6 ounce) butter – room tempered
75 g (2.6 ounce) Philadelphia cream cheese
1 tbsp. honey
the peel of one lemon (grated)
and the juice from about half a lemon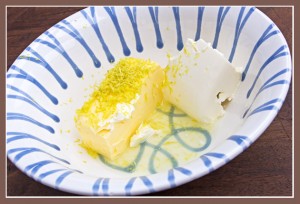 Mix all the ingredients in a bowl, and then use a knife to spread the topping on the muffins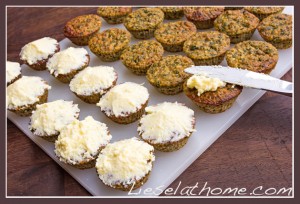 Store in a box with lid in the fridge until eaten – yummy!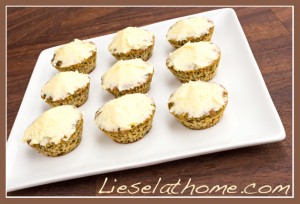 Enjoy!
Liesel
Banana Spinach cupcakes with Lemon topping