Sometimes I have the weirdest thoughts on my mind right before I go to sleep. Very often they include food. And regulary I think of new weird combinations of ingredients. Last night I made up this recipe for carrot pancakes in my head – and of course I had to try it out this morning. I'm as surprised as anyone that they turned out so great!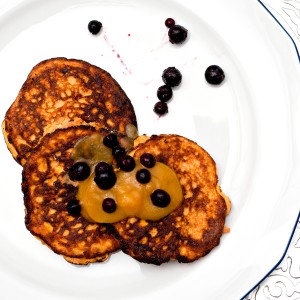 Sunshine on a plate! Look at that color….
This is actually quicker than you think. Start by peeling some carrots and grating them finely. I had three carrots and ended up with about 250 ml (1 cup) grated carrot (slightly pressed together).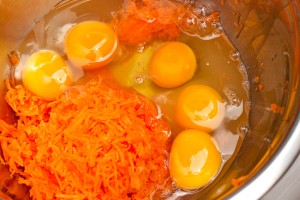 To the carrots add
5 eggs
3 tbsp's coconut flour
½ teaspoon salt
½ – 1 tbsp honey (or leave out if you are careful about your sugar intake)
and the peel of one lemon
And that's it!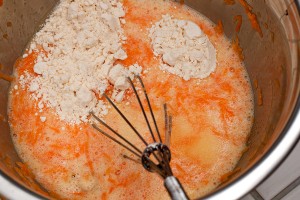 Now whisk together and get a pan out. I have one of those really nice pancake pans, but if you don't you can just make smaller individual dots in a normal pan.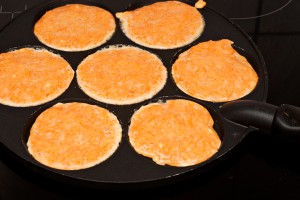 If you are lucky to have some left-over goose fat or bacon fat – Mmmmm! Fry the pancakes in that. Otherwise you could for example use butter, ghee or coconut oil. I'd probably go for coconut oil… when I've run out of goose fat 🙂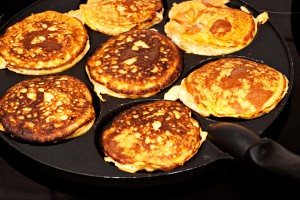 Over medium heat fry for a minute or two on each side and serve warm, with fresh fruit or berries and maybe a spoon of a 100% fruit spread – our favorite is apple-mango.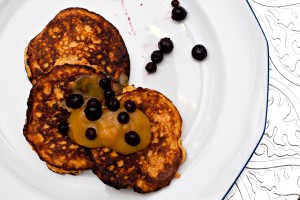 The batch made 14 pancakes. Not really enough for a family of four, so next time I'll make more… They were that good!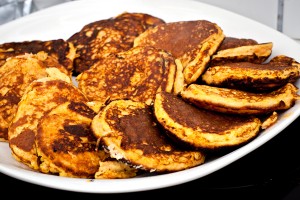 Enjoy
Liesel
Bedtime thoughts and carrot pancakes for breakfast