Cookies. I could bake them every day and we would still never have any left over in a tin somewhere over night. They are often eaten instantly and the last ones will be feasted on after dinner. Here's a new recipe I made up last week and again – they were gone just after the pictures were taken 🙂  Maybe I need to start making bigger batches…?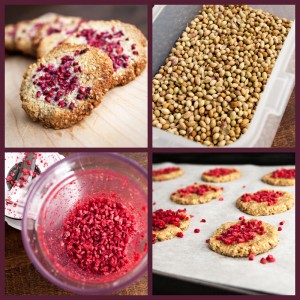 Turn the oven to 170 C (340 F) and prepare a baking tray with parchment paper.
 In a big bowl:
1 egg
3 tbsp's coconut oil
1-2 tbsp's honey (or more if you want sweet cookies)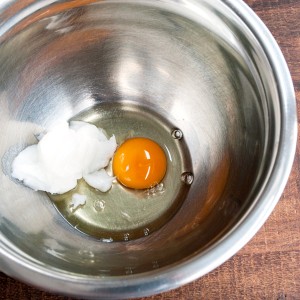 Using an electrical whisk, mix those ingredients
Then in a smaller bowl or measure jug:
 100 ml (0.4 cup) sesame seeds, mixed (ground) slightly – like in pic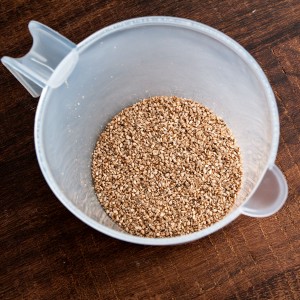 100 ml (0.4 cup) shredded coconut
50 ml (about 3 tbsp's) sunflower seeds
mix those two to a fine powder – like in this next pic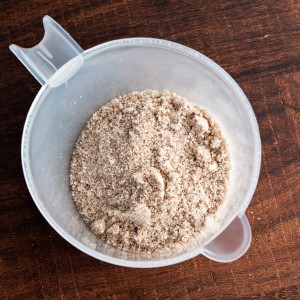 and then to the taste giver of the day – coriander seeds! We're not talking the green leaves here. The seeds look like this: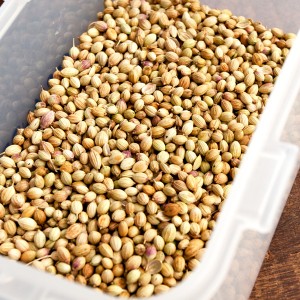 And they have a strong smell and taste of lemon (!) –  grind in a coffee grinder, and add 2 teaspoons to the dry ingredients: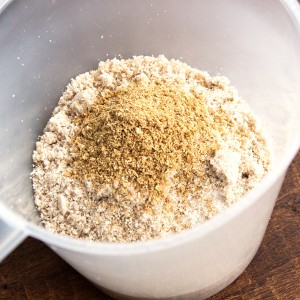 And also add a pinch of salt
And 1 tbsp coconut flour
 Then mix them all together and add the dry ingredients to the egg mixture.
With your hands, form little balls with the dough (about 13-15 of them) and then flatten them – again, using your hands is the easiest.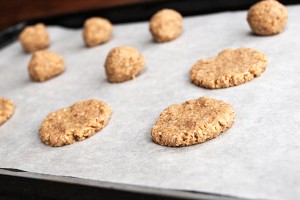 Rolling the balls is actually only to get them about the same size.
Now to the decoration part – this is a trick I use every now and then… Take frozen raspberries and just very quickly grind them in a mixer / grinder. They fall apart very easily so you need only a second or two…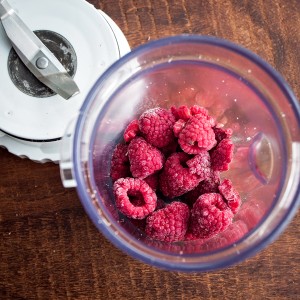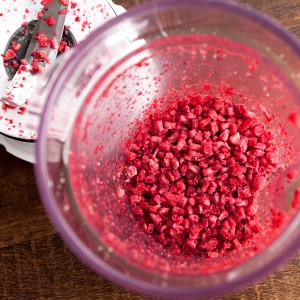 Then sprinkle the ground frozen raspberries over the cookies,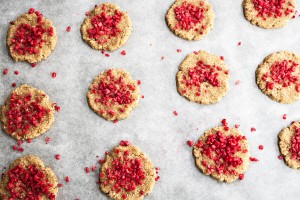 and bake in the middle of your oven for about 15 minutes.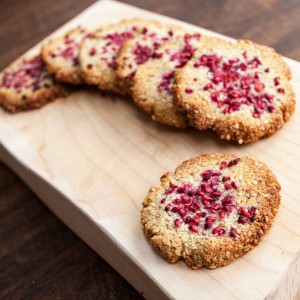 Enjoy!
 Liesel
Coriander and raspberry cookies