Finally – autumn is back on and our shop sells cranberries again. I was so excited that I almost cried when I saw them! I've made a version of this one before – in the very beginning of this blog – but this one is even better and the recipe is made for a bigger (normal sized) cake form, which will be more convenient for most of you guys!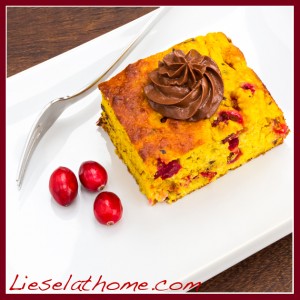 Ok So we'll need pumpkin.
250 g peeled pumpkin pieces
Boil in salted water until soft (something like 8-10 minutes)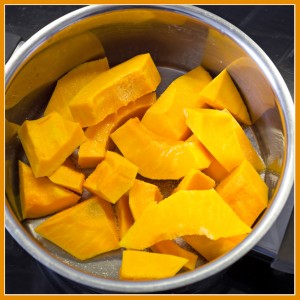 We also need cranberries
Wash 150 g cranberries – and leave for now.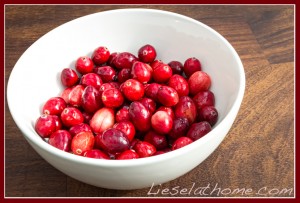 And 40 g dark chopped chocolate. ( I use the 80% dark chocolate from Naturata – heavenly!)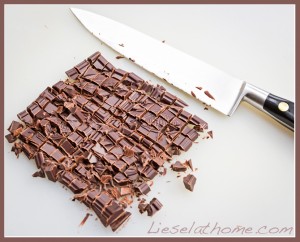 Also – prepare a baking form. I used my 20×20 cm (7.9×7.9 inch) square form – so try to stick to something around that size. Butter it and sprinkle some almond flour inside.
Turn the oven on – 170 C (340 F)
And then finally get the big bowl out!
Mash one banana
Add 5 eggs
1 tbsp. honey
1 tbsp. vinegar (I use apple cider vinegar)
and grated lemon zest (lemon peel) from one lemon
mix it all using an electrical whisk (if you have one)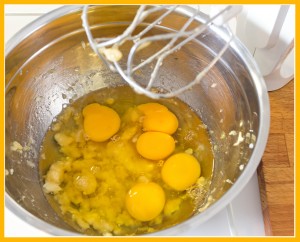 Then in a smaller bowl mix the dry ingredients
100 ml (0.4 cup) almond flour (ground blanched almonds)
100 ml (0.4 cup) shredded coconut – grind first to make it finer…
3 tbsp.'s coconut flour
and 2 teaspoons baking powder
By now that pumpkin should be about ready, so drain the water
Mash the pumpkin with the butter – just use a fork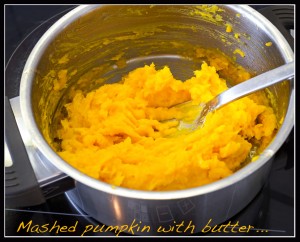 And then add the pumpkin mash to the banana and egg mix.
Then add the dry ingredients – and mix
And finally add the cranberries and the dark chocolate – and take a moment to appreciate the wonderful colors…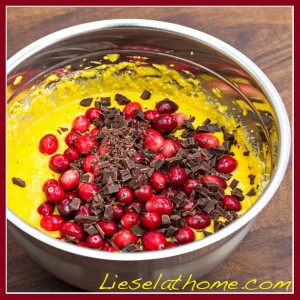 …before mixing that together
Fill your form and bake in the lower part of the oven for about 40 minutes.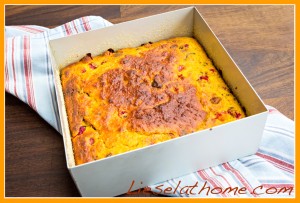 Nice warm, but even more delicious when served cold!
Enjoy,
Liesel
Pumpkin, cranberry and dark chocolate – autumn cake!