A month of complete quietness on the blog? – and the reason behind it:
The Book!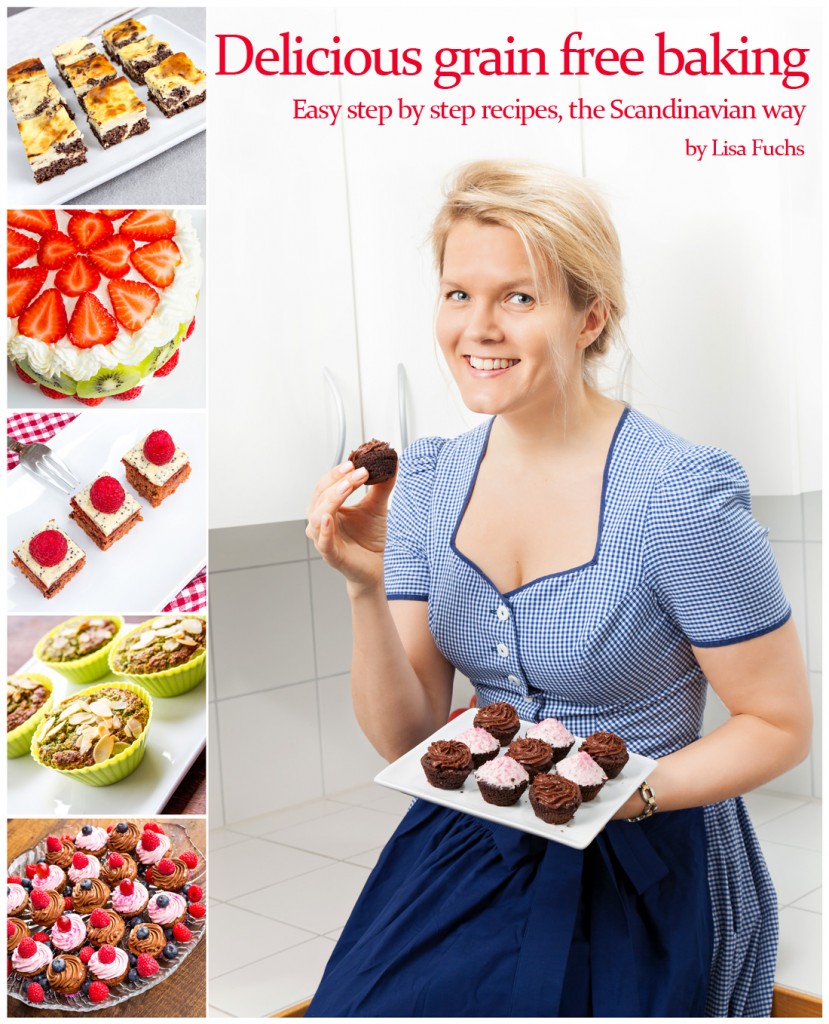 Not just any book – but my book! With me on the cover even! Very subtle, right? 🙂
You'll find it in any amazon shop – worldwide – in the easy reading Kindle format. (No worries – if you don't have a Kindle, you can download the Kindle reader for free to be able to read this book and any other Kindle books on your computer or on other hand held devices)
The book is a collection of my very favorite recipes from this blog. The very best of the best and I have added tweaks and toppings – and complete new variations of those recipes.
I had to take a quick break here to concentrate enough to get the last pieces ready – but now we're there and it does not really feel like the weight is just off my shoulders. The relief is bigger than that. Last night, to be honest, I almost fainted when we finally pressed the last button. The "publish" button.
After proof reading over and over again and going through and testing every link in the book several times, I was dizzy.
But I am back. Not just from lying on the floor crying and giggling at the same time, but also I promise to be back a bit more regularly over here too!
Lastly – YOU were mentioned in the book! (Check it out in the preview on amazon by clicking on the book cover!) Of course I mentioned YOU!! But I'll repeat it here : A big thank you to all of the wonderful readers of this blog. Thanks for the encourage and thanks for reading!
If you enjoy my blog and my recipes – buying the book will not only give you 30 really great recipes all collected in an easy accessible format, but also it is a great way to support my work creating this blog. The cost for the book is 4.64 US Dollars on amazon.com, 3.34 Euro on for example amazon.de, and I think about 2.80 UK Pounds on amazon.co.uk.
Either way – I am forever thankful to have you as readers here!
Enjoy,
Liesel