Yesterday was my daughters birthday. She turned 12 and we gave her an experience as a gift rather than a bunch of things. We all went to Brussels for one night and made a visit to the comic book museum there. We also managed to fit in a few ice creams, some delicious food, a hotel night, too much Belgian chocolate, and a bit of sight seeing. All in all a success and we arrived back home yesterday afternoon just in time to bake a cake and eat it as dessert after dinner. Weather was lovely, so we got to sit outside. This time the cake was a success! (No cake-tastrophe, like mine 🙂)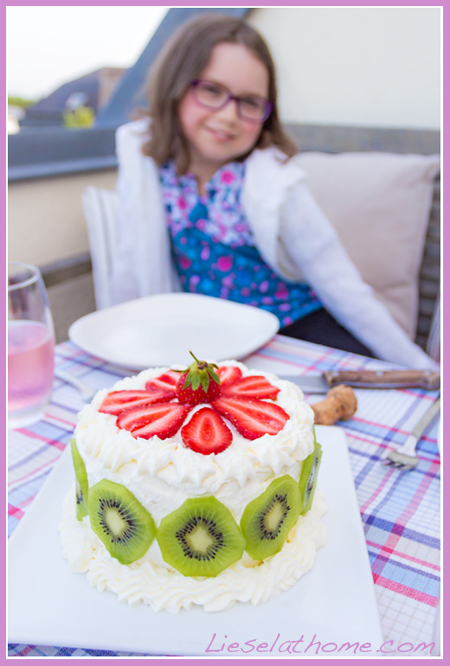 She had wished for a cake like the one her brother got last year – which was this one: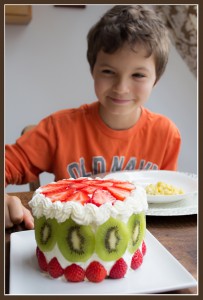 That one was based on a chocolate cake but Elin wanted a vanilla cake. I used this recipe when baking the cake – but left out the berries. Baked it in 170 C (340 F) for 35 minutes – but this varies depending on the size of your cake form.
As a filling I used the jam I wrote about when I posted the recipe for sweet potato mini scones – basically berries, mashed and strained, with added chia seeds. Two layers of the jam and one layer with sliced banana.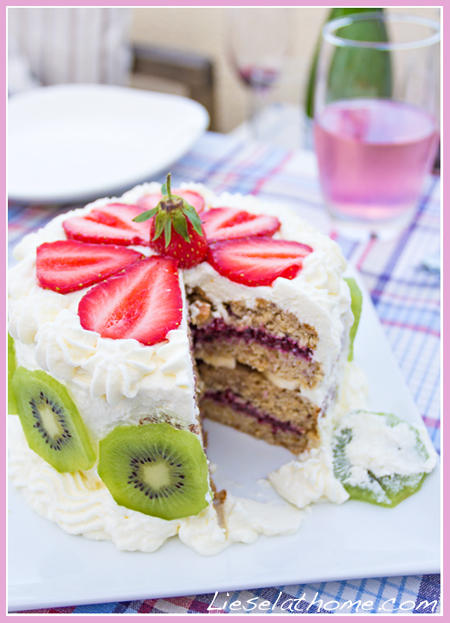 Solid enough to cut nice slices without falling apart – and very delicious!
Happy Birthday my sweet Elin!
Liesel
Elins Birthday – a cake success!