When you change your diet and stay with it for a long time you might either go stricter the longer you go, or you start loosening up your rules as you get to know what works for you. I think in our case we have done both. Stricter because we don't really "cheat" any more and looser because we for example eat more fruit than in the beginning and I don't fret about carbs any more as long as we feel fine. This grain free focaccia inspired bread is one of those things. Definitely not low carb – but a great treat for now and then. It can't really honestly compete with real focaccia – but it is a delicious substitute for those of us who are strictly off grains. And it's nut free as well…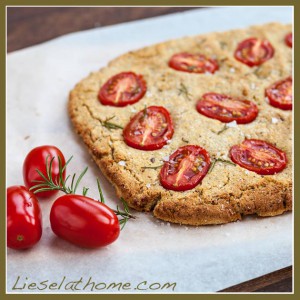 I have to start with saying that when baking this one I got inspiration from two recipes online. This one – and this one. I haven't tried any of them, but the pictures spoke to me and the ingredients made sense. Checking what I had at home – I adjusted and made a new version. But still – credit to both of them!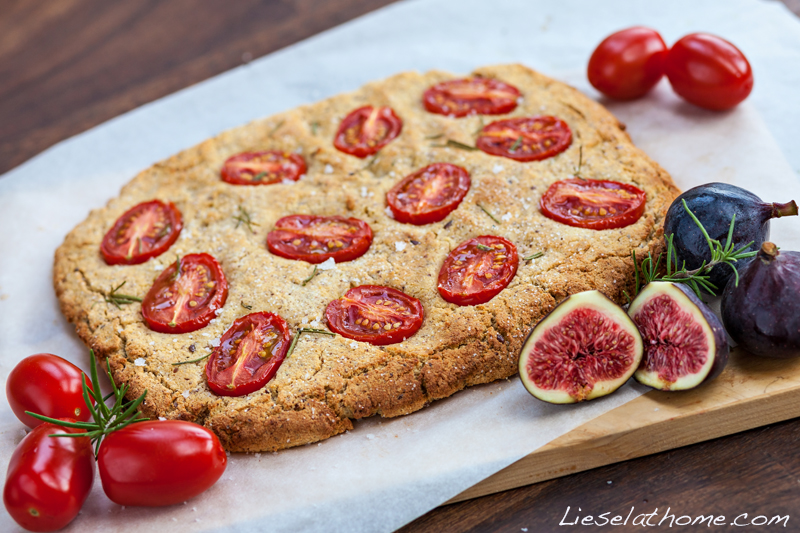 I used buttermilk in this recipe. I just love buttermilk and it reminds me of the similar Swedish product called filmjölk. You could probably just go with water – or coconut milk – if you want to make it lactose free.
In a big bowl mix
4 tbsp ground flax seeds (also called linseeds)
100 ml (0.4 cup) buttermilk
leave to soak for a while
Meanwhile in a separate bowl mix
200 ml (0.8 cup) coconut flour
2 teaspoons baking powder
1/2 teaspoon salt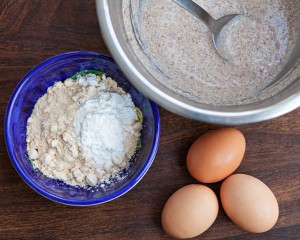 Turn your oven on to 180 C (360 F)
To the big bowl, add
3 eggs
the mixed dry ingredients – i.e. the coconut flour mix
4 tbsp. olive oil
mix and then use your hands to spread out the "bread dough" on a parchment paper lined baking tray. Now you can add a few halved cherry tomatoes, or olives – or both – and if you have, some fresh rosemary. Also sprinkle salt over it all.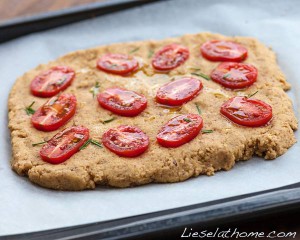 Bake in the lower part of the oven for 25 minutes.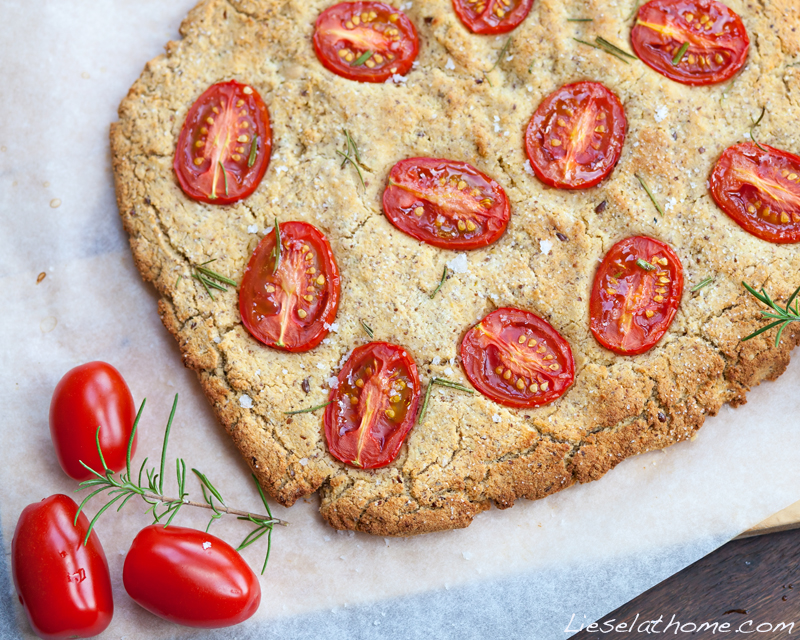 It both smells and looks very inviting!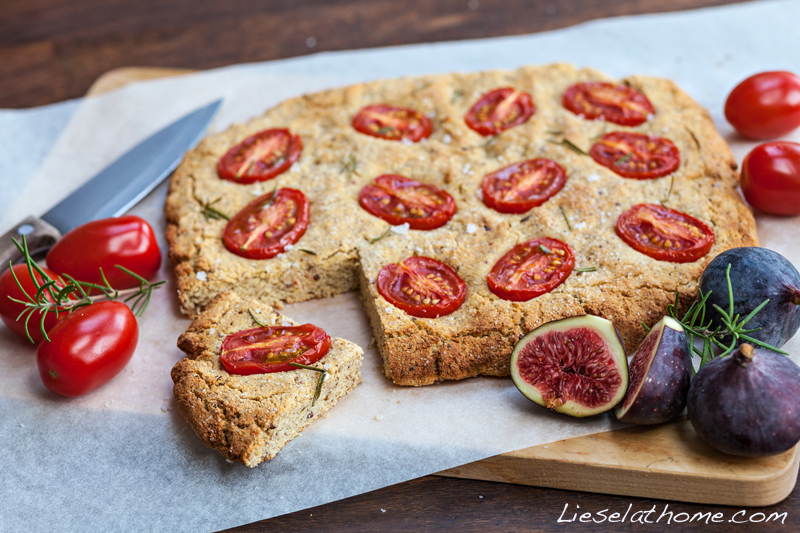 It cuts well, and you can either drizzle your piece with olive oil, or spread butter or cream cheese on it.
We all loved it and my husband commented that this was the most bread-like grain free bread he had eaten. Since it is easy enough to make, we might have to make this a regular treat!
Enjoy!
Liesel
Grain free focaccia amore