Tomorrow I'll be attending an event at the receidence of the british ambassador of Luxembourg. It's a coffee morning – but not just any one. It's part of the worlds biggest coffee morning – raising money every year for the MacMillan Cancer Support. (A British charity). I am very much looking forward to be a part of this and have of course prepared a few goodies that will be served and sold to support the charity. Read on to see my trick for transporting cupcakes… and get the recipes!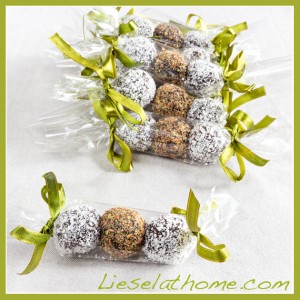 These are the "a sweet treat and no tricks" chocolate sweets that I blogged about last year. (Follow the link to get the recipe)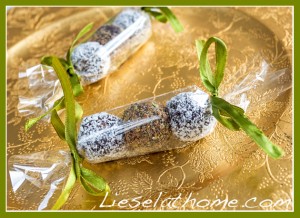 and I love to turn them into little simple but cute gifts by wrapping them in this kind of plastic foil and tie ribbons around. I made five batches – hopefully that will be enough…
And then I'm also bringing these: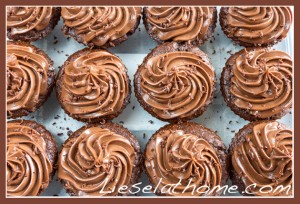 Chocolate cupcakes – with a "hidden" cherry inside the muffin – yummy!! Now, when transporting cupcakes the problem is always to not have them fall over – or destroy them in any other ways. Placing them in a plastic box is a good idea but it's very hard to get them in there and out again… without messing up the topping. So this is a trick to make it work! Place the cupcakes on the lid of the box and cover them with the "bottom part". Voila! 🙂


I love the "Lock & Lock" boxes since the lid is for sure not going to fall off 🙂 Now all I have to do is keep the box more or less horizontal and they will be just fine!
A big thanks to Becky and Philippa who are organizing tomorrows event in Luxembourg – and may we all together – all over the world! – raise plenty of money to support the important work of MacMillan Cancer support.
Liesel
MacMillan World's Biggest Coffee Morning