The big challenge when going gluten free is breakfast. I'm always trying out new ideas even though we do love our scrambled eggs. Last weekend I made baked bell pepper halves filled with bacon, leek, mushroom and egg. Wow – it doesn't really get any better then this! And, good thing, this will pass as lunch, or dinner (or as a starter) as well, so usefull, at any time of the day. This is how it goes…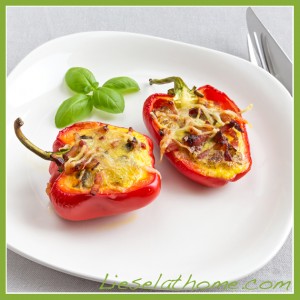 You need bell peppers. Obviously. 🙂 We really love the red ones, but go with the color you like best. I fell for these tiny ones, but of course bigger ones works just as well.
Other than that – this is what you need: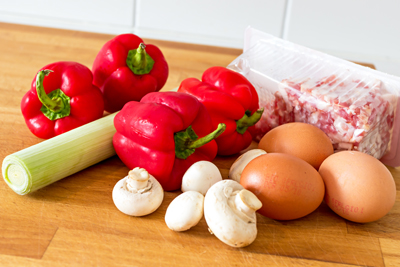 Turn your oven on to 200 C (390 F)
Start by frying the bacon pieces (or bacon slices cut into smaller pieces). For 4 small bell peppers I had
150g bacon
Add chopped leek – about 7-8 cm (2-3 inches) of it
And a few mushrooms, chopped into smaller pieces
Season to taste – I used oregano, pepper and chili powder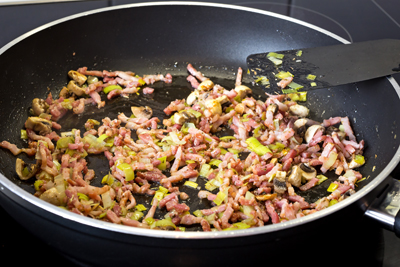 Prepare the bell peppers by washing, cutting them in half and taking out the inside. Keep the green part on, to make a "bowl shape" of the halves. Place the bell peppers in an ovenproof form or on a baking tray – with a bit of oil underneath to prevent from sticking…

Then fill the bell pepper halves with the fried bacon mix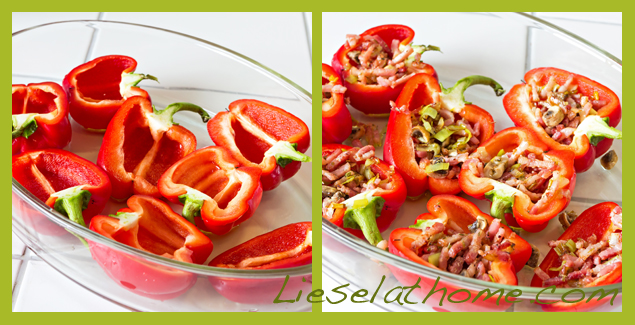 In a bowl, whisk
3 eggs

 

(or more if you have big bell peppers)
And spoon the whisked eggs over the filling.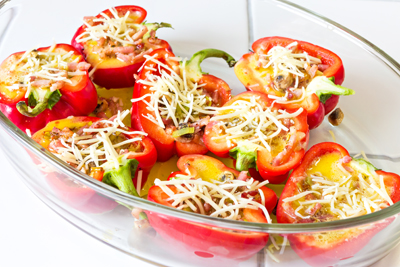 If you want to you can top it off with some grated cheese before popping them into the middle of the oven. Bake for 30 minutes.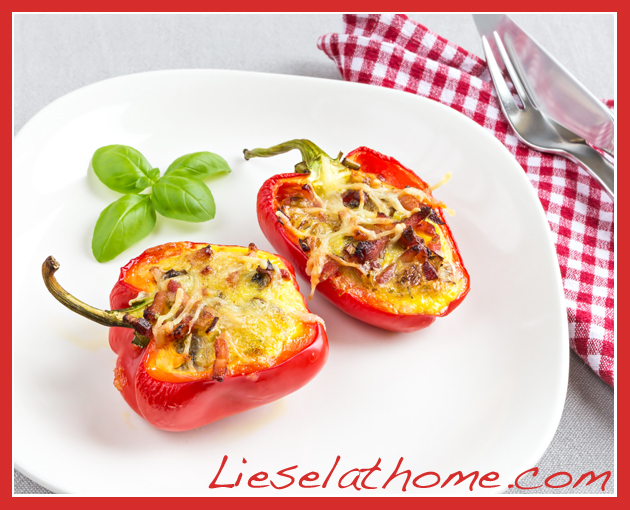 Enjoy,
Liesel
bell pepper, bacon and eggs – yummy!