Lately I keep running in to people who are grain free but also allergic to nuts. I normally use nut flours instead of normal grain flours, but of course that does not suit everyone. So, to give more people a chance to try my recipes I try to create something different every now and then. This is a grain free, nut free and lactose free chocolate cake that also does not have any banana (which most of my other cake recipes have). Only a few ingredients – Very chocolaty and very amazing! Give it a go!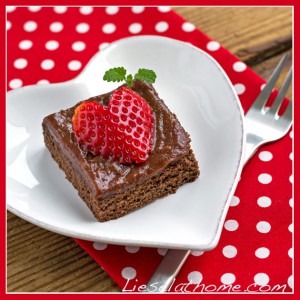 So the base of this cake is a zucchini. But believe me – nobody will be able to guess!
Turn the oven to 180 C (360 F) and prepare a medium sized baking form (spring form is to prefer).
In a big bowl mix the wet ingredients:
1 zucchini about 200 g (7 oz.) – grated
3 eggs
4 tbsp. coconut oil
4 tbsp. maple syrup or honey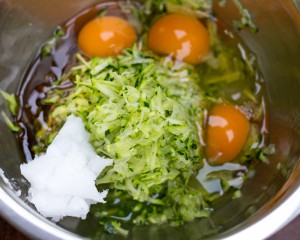 I use a hand held blender to puree this, but if you don't have one – just stir with a spoon.
Then for the dry ingredients – mix separately in a smaller bowl first
100 ml (0.4 cup) coconut flour (not to confuse with shredded coconut)
100 ml (0.4 cup) cacao powder
1/4 teaspoon salt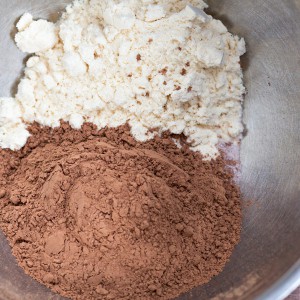 Add the dry ingredients to the wet and mix. Then fill your baking form and bake in the lower part of your oven for 25 minutes.
Meanwhile make the creamy topping:
In a blender (or using a hand held blender) to mix the following:
8 medjool dates – take the stone out first! And no – other dates does not give the same result. Medjool dates are creamy, sweet, soft dates. Yum!
4 tbsp. coconut oil
1 teaspoon vanilla powder
100 ml (0.4 cup) warm water
optionally 1 tbsp. cacao powder ( I added it in these pictures – but the topping is fantastic either way)
Blend until creamy. Once the cake is done and has cooled down. Place it on a serving plate and spread the topping over the cake.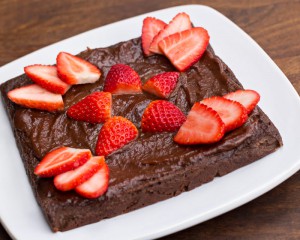 The cake both taste and look amazing so I took a few more pictures 🙂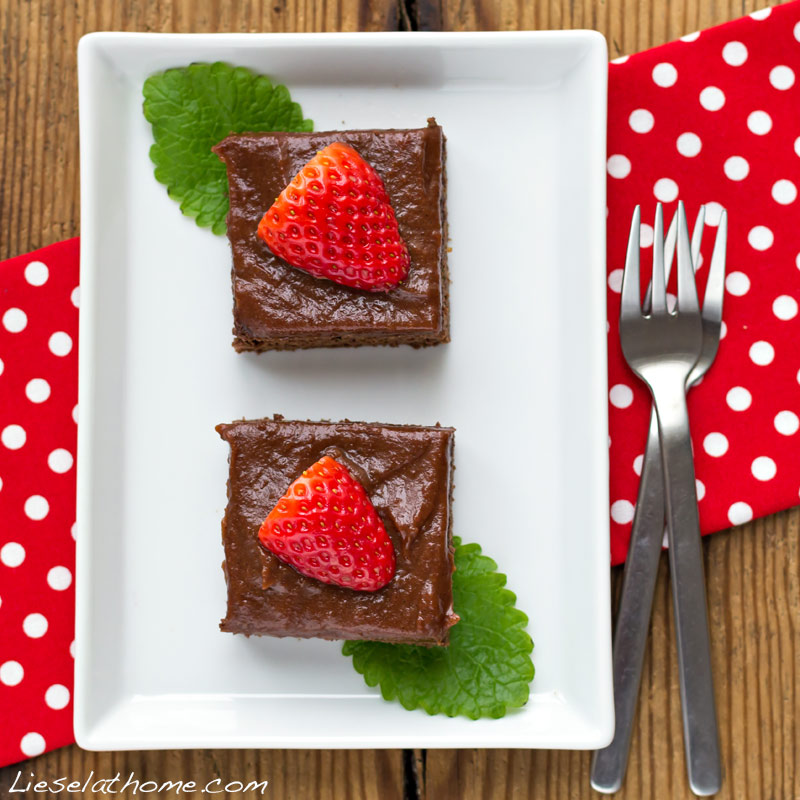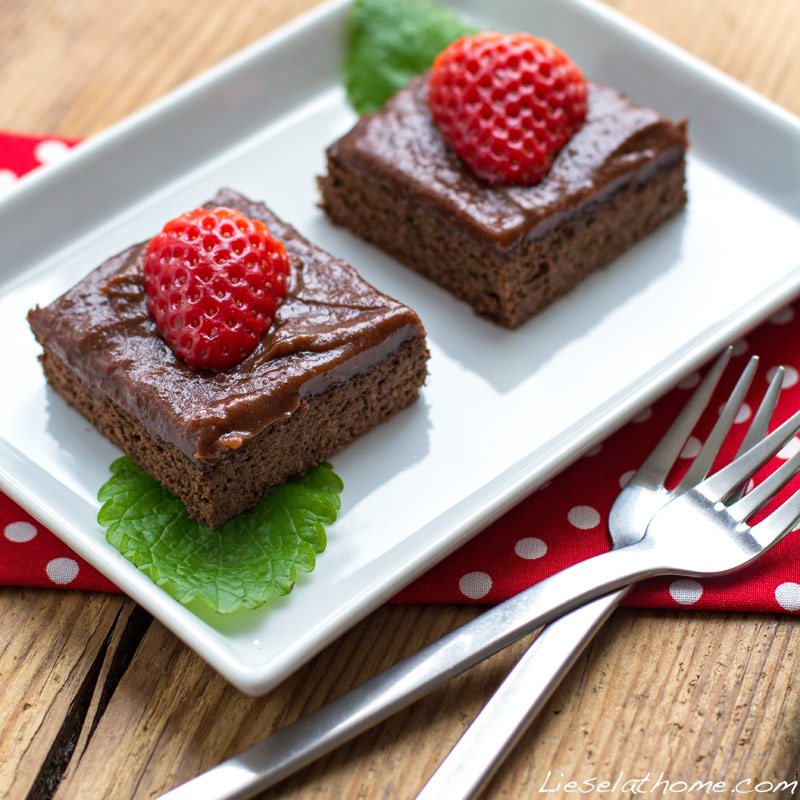 And finally one with the pink coconut sprinkle
Enjoy!
Liesel
Nut free chocolate heaven