As a huge fan of chia puddings and colors I had to come up with a pink version. This one is less sweet that the other recipes I have posted so far, but you can easily add in honey or maple syrup if you prefer them sweeter.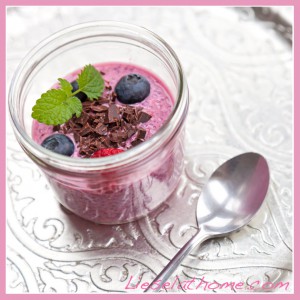 You need only four ingredients plus optionally a sweetener like honey or maple syrup.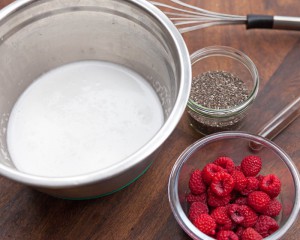 400 ml (1.6 cup) coconut milk
200 ml (0.8 cup) raspberries – mash them!
100 ml (0.4 cup) chia seeds
1 teaspoon vanilla powder
Mix all in a bowl and leave for 20 minutes to swell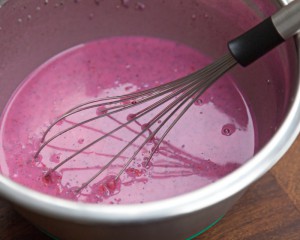 I have to admit – I added in a tbsp. red beetroot juice because I wanted a more intense color. Otherwise the mix has a paler pink color.
After about 20 minutes, fill individual glasses, mugs, bowls or jars – you'll get about 4 small portions.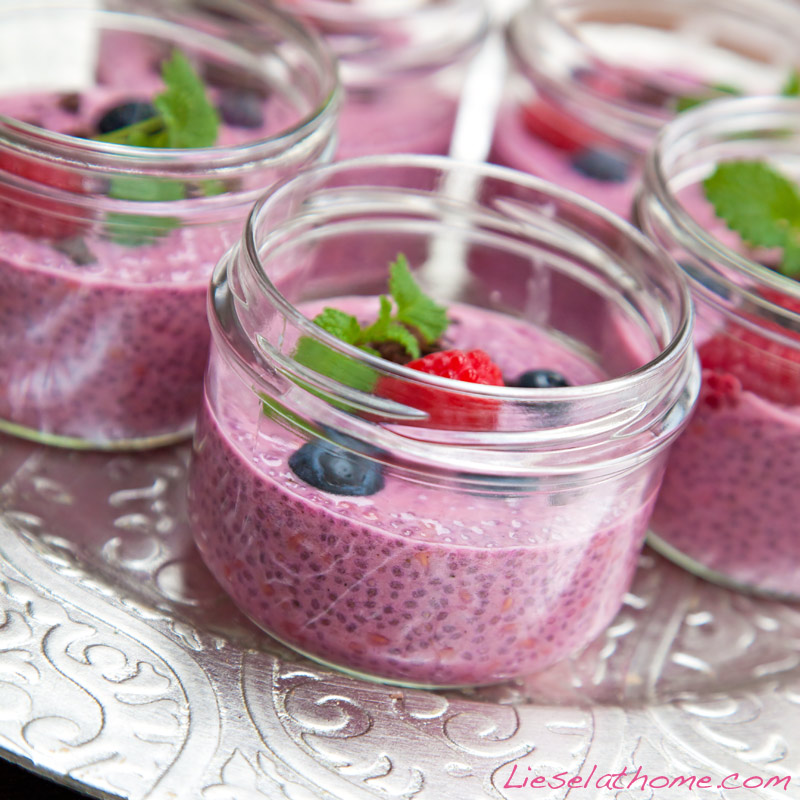 If you want to, you can top them with fresh berries, chopped dark chocolate and fresh mint or lemon balm. Place in fridge for at least another 30 minutes or even over night.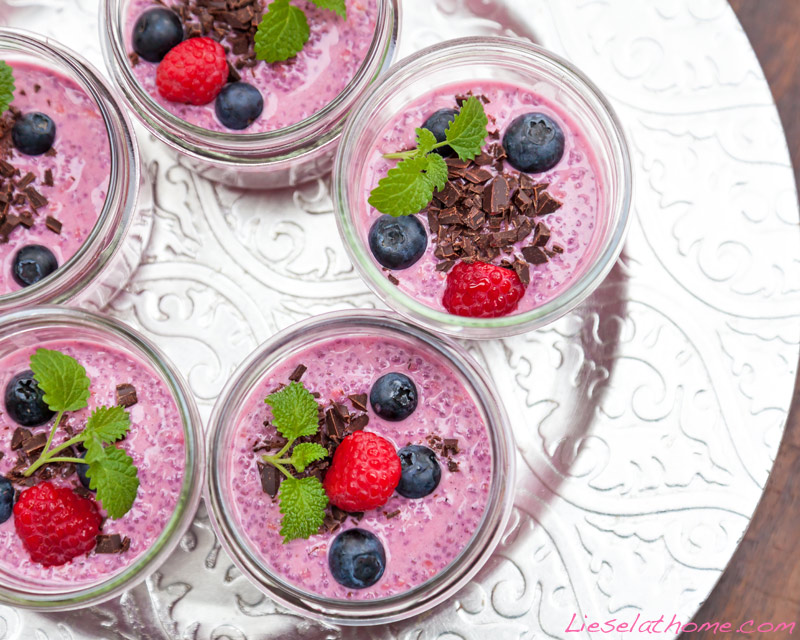 Perfect to make in the evening and enjoy as quick breakfast next morning.
Enjoy!
Liese
Pink raspberry chia pudding