Wanted to make a quick lunch for the kids, and myself, but didn't feel like cooking. In my former life this would have meant having a sandwich.  That just isn't an alternative anymore unless I have baked some paleo-bread. Which I had not. Popping something into the oven is not really cooking to me – so an apple cake I made. And a simple one it was!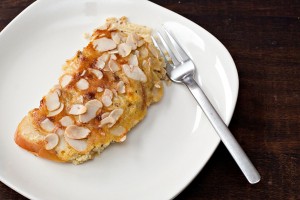 For us three I used
2 apples – sliced, but not peeled (I was lazy)
place in a form. Any form you have will do – but oven-proof please! Then sprinkle cinnamon over the apple slices.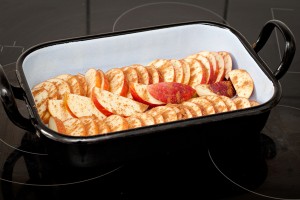 Turn on the oven to 180 C (350 F)
In a bowl mix
1 banana – mashed
3 eggs
the peel of one lemon
and the juice of half that lemon
2 tbsp's coconut flour
50 g (1.8 ounce) melted butter or coconut oil
and if you feel like – 1 teaspoon of Goviosid (our local Luxembourg / Germany erythritol based sweetener) or similar – or 1 or 2 tbsp  honey
Mix that and pour over the apples.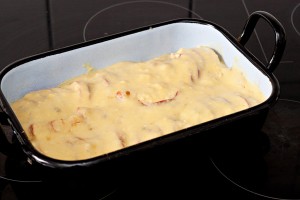 Feeling fancy? You could sprinkle some sliced almonds over the cake before putting it in the oven.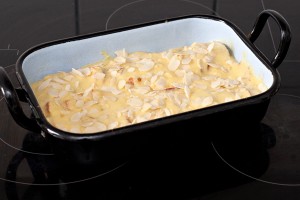 Then bake in the middle part for 25 minutes.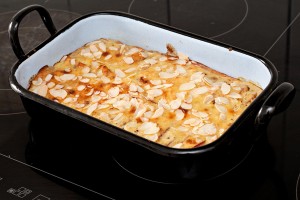 Enjoy!
Liesel
Quick spontaneous apple cake