Everyone knows it – time flies! It is already 14 years since my son was born. An occasion to celebrate! As always – I asked him what cake he wanted and he got to pick the dinner too. We had a nice 3-course meal and I thought I'd share it with you! But first a picture of the cake…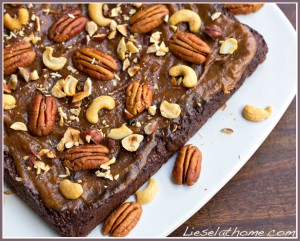 I didn't invent a new cake. He wanted this one – but we agreed to try out a new topping. I have found several recipes for topping similar to this one online on raw food sites, so I decided to give it a go. This one is great – but not perfect. Too sweet I think. But I'll keep experimenting and post a new recipe once I mastered it!
Anyway – here we go – starting with the starter: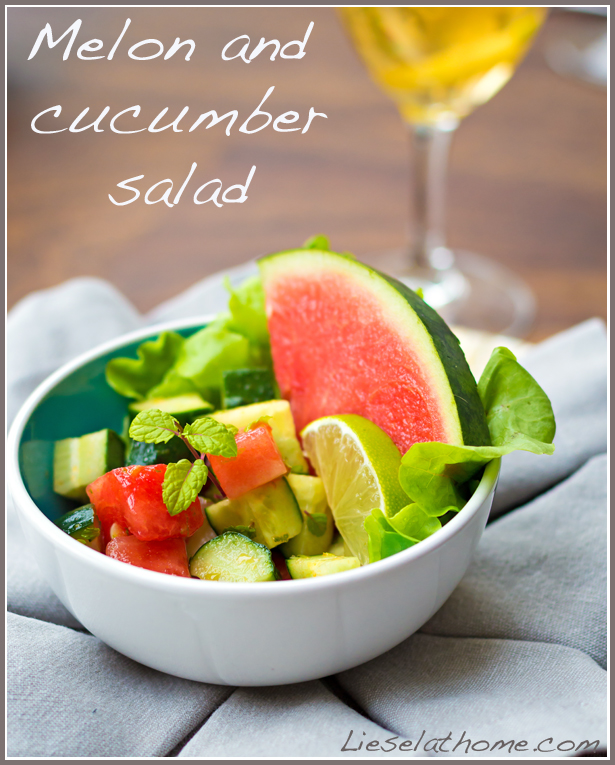 Found this recipe online too HERE but adjusted it a little – like skipping the black pepper. Very refreshing and tasty!
For main we had lamb – because Albin (my son) loves lamb.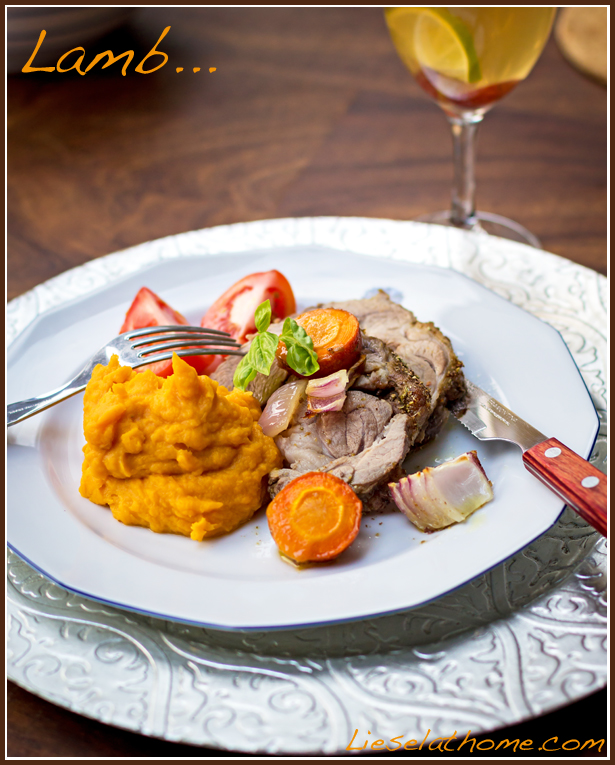 This time I made a lamb roast, spiced with rosemary and coriander seeds. To this we had mashed sweet potatoes (just boil, add plenty of butter, and mash). The carrots and onion baked with the lamb in the oven.
And then – the cake!!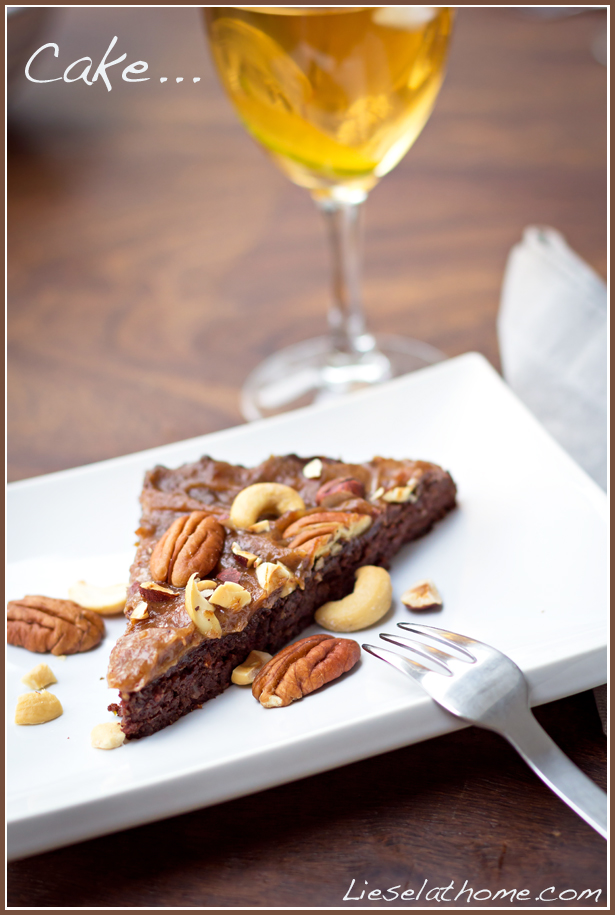 The actual cake is the one I made for midsummer a few weeks back. And the topping is easy. Found the recipe HERE. And adjusted it a little…Mix the following in a blender:
7-8 medjool dates – cut to pieces
2 tbsp. coconut oil
2 tbsp. almond butter (or other nut butter)
pinch of salt
about 100 ml (0.4 cup) luke warm water
optionally 1/2 teaspoon vanilla
optionally 1/2 teaspoon cinnamon – although I will probably skip this next time
Mix on high speed until creamy. Add more water if needed. Spread over cooled down cake and sprinkle a few nuts over. Tastes like caramel!
A lovely evening all in all! Happy birthday Albin!
Enjoy!
The proud mother…