A friend once told me that we all have different love languages. We have different ways of showing our love for others. For me, food is definitely one of them. That's why I like to start the day by waking up my loved ones to a well-prepared and tasty breakfast – to give us all a great start of the day.
Living a healthy lifestyle (Paleo, Primal, LCHF and similar) the first meal can be the most difficult one. We don't eat bread, porridge or muesli, so what do we eat? I thought I'd show you. I've taken a picture of my plate every morning for the last week…  Starting last sunday – here we go:
Sunday morning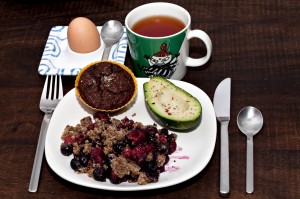 I made berry crumble, and boiled eggs. We still had some Chocolate Muffins left over, and half an avocado each.
Monday morning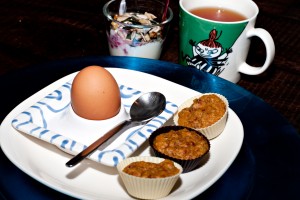 Boiled eggs, a small fruit salad (raspberries and apples) with natural yoghurt and flax seeds, sunflower seeds, pumpkin seeds and walnuts. I also made pumpkin and raspberry muffins (that I need to work on a bit before I can post the recipe :-))
Tuesday morning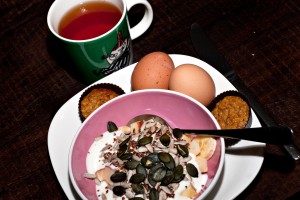 Pretty much the same as Monday, boiled eggs, a fruit salad (apple and banana) with natural yoghurt and seeds, and some pumpkin and raspberry muffins left over from Monday.
Wednesday morning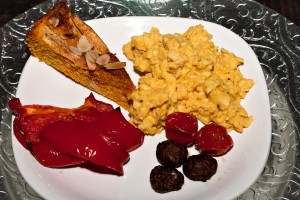 I made scrambled eggs and grilled veggies (red bell pepper, mushrooms and tomatoes – in the oven) and we had some left over Pumpkin and Carrot Apple Cake from Tuesday. This was my personal favorite breakfast that week! Yum!!
Thursday morning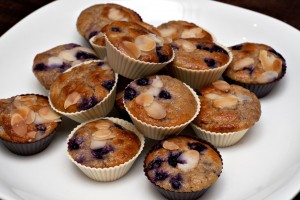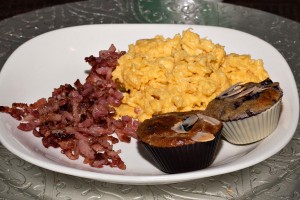 My daughter opened her eyes, smiled and said "you made blueberry vanilla muffins!" as I woke her up – yes the scent in the whole house is alone a great start of the day 🙂. So we had fresh Muffins, scrambled eggs and bacon. This was the kids favorite breakfast…
Friday morning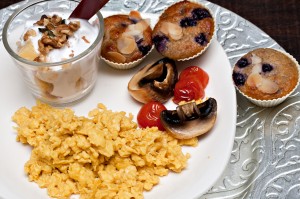 Unbelievable but we still had muffins left over… So we had those, and scrambled eggs and fried veggies (tomatoes and mushrooms) and again a small fruit salad (banana and apple) but this time with coconut cream and nuts
Saturday morning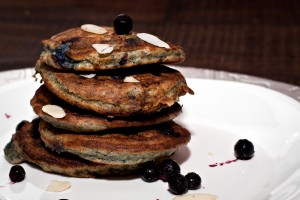 I made breakfast pancakes (with added blueberries and vanilla instead of the cacao) and we also had some of that wonderful red beetroot cake left over from last nights dessert.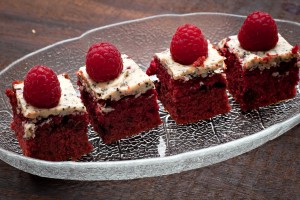 That was one week. A pretty average week. We all sit down together, talk and eat and spend that time with each other before the day starts. This is my love language and it works for us. Something else might work better for you – but I hope you got some inspiration.
Have a good morning!
Liesel
7 Breakfasts for a great start of the day