Yesterday was Friday again – where did that week go? In my family Friday means nice family dinner and dessert. Our local supermarket had an offer on Strawberries so I decided to make these chocolate dipped strawberries. No need to re-invent the wheel every day. Sometimes the easy option is the best one.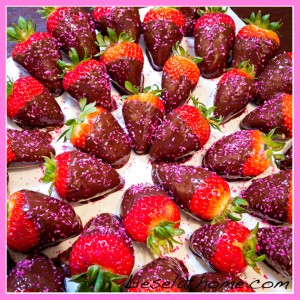 Just melt dark chocolate. Dip the strawberries in the chocolate and possibly sprinkle some pink coconut over them (or maybe chopped nuts?). Leave to cool down in the fridge.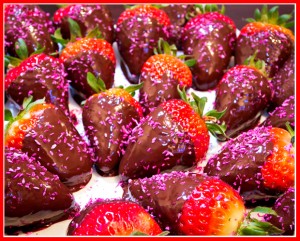 We ate them directly from the plate – and dipped them in whipped cream.
Easy, yummy, lovely!
Enjoy,
Liesel
Chocolate dipped strawberries with pink sprinkles