Thursday before Easter is the day when, in Sweden, the witches fly off to "Blåkulla". You can see small versions of them walking from door to door tonight, dressed with aprons, a head scarf and with freckles painted all over their cheeks. They will give you a hand painted little Easter greeting and hopefully they will get some Easter candy as a thank you. It's a very cute tradition, and I love the trading spirit (Easter greeting – candy). I thought for today I will not give you a new recipe, but instead make a few suggestions from all the recipes we already have here at Lieselathome – what would fit for the Easter holiday? Read on for some of my favorite sweets and treats!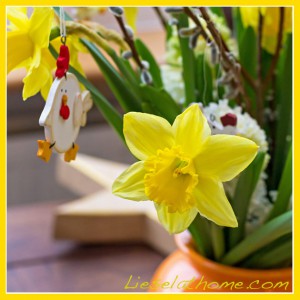 First of all – I suggest you make colorful coconut sprinkles.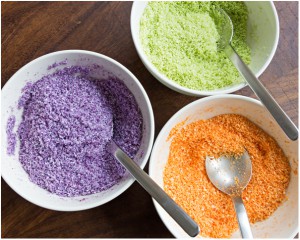 The perfect way to put some colors on anything you prepare in the kitchen. It only takes a few minutes to prepare and then you'll leave it to dry on it's own. A tip – the orange sprinkle, colored with saffron, can be made yellow simply by adding less saffron. Not less color fluid – but less saffron in that fluid…
My next suggestion is date truffles.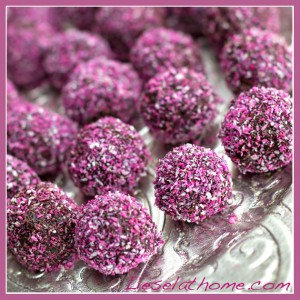 They are vegan, raw, nut free and lactose free. Use the colorful sprinkles to roll the truffles in to make them even more inviting!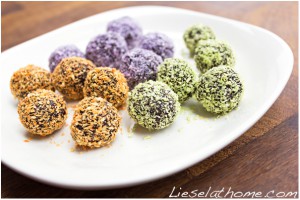 Third I suggest you bake some muffins. These Zucchini lemon muffins looks like spring and tastes like sunshine.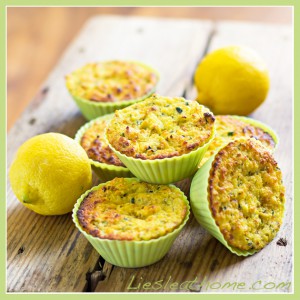 Fourth – maybe you want some cookies? How about you try out the cacao and coffee biscotti?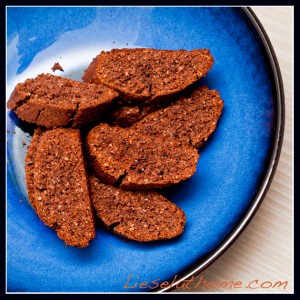 They are a little tricky, with the twice baking, but the result is rewarding!
Fifth – we need chocolate!!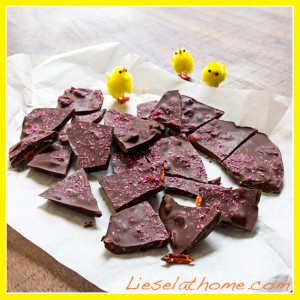 Number six is the quickest of them all. A banana snack plate. You can vary them endlessly and it looks so pretty when you use colorful toppings.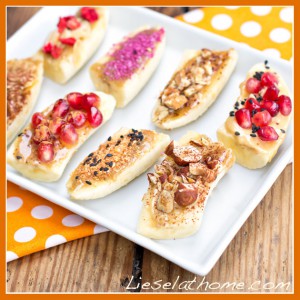 I did one this morning as part of the fruit I served, and topped the banana with peanut butter and colorful sprinkles in green, yellow and purple.
And talking about breakfast! My seventh suggestion is these amazing sweet flax seed banana rolls.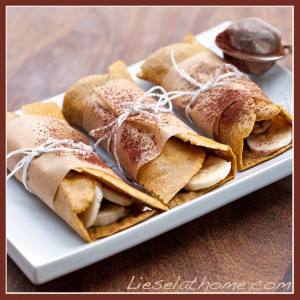 I make them several days a week for breakfast. Partially because they are quick and easy to make, and partially because we all love them… And we get the daily dose of the very healthy flaxseeds right there!
And last! But not least! We need a cake for Easter!! My mom used to bake a chocolate cake, filled with apricot jam and top the cake with marzipan chicks. You could do that with this new favorite cake of ours – The chocolate cake I made up for Monica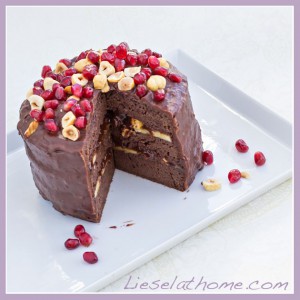 In fact – I think I will do just that myself on Sunday! Might be difficult to get my hands on fresh apricots (so the original filling will have to do) but I should be able to find some cute little marzipan chicks…?
That's it! Wishing all of the little Easter witches a safe flight tonight and the rest of you a wonderful Easter holiday with lots of eggs and chocolate.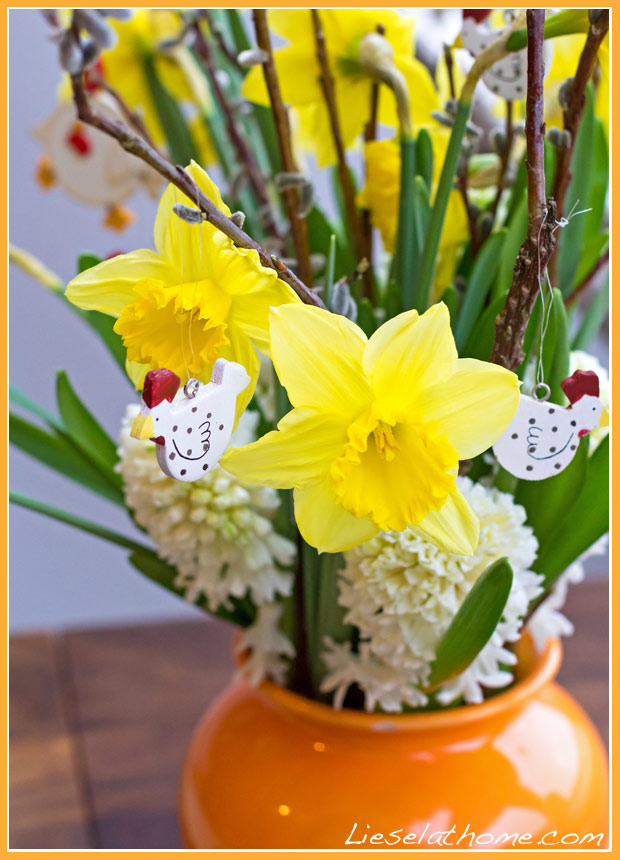 Enjoy!
Liesel