There should always be a chocolate version, of pretty much everything. I felt this included the wonderful sweet flaxseed banana wraps that I keep making for us a few times a week. Said and done – here a chocolate version and two ways to fill them!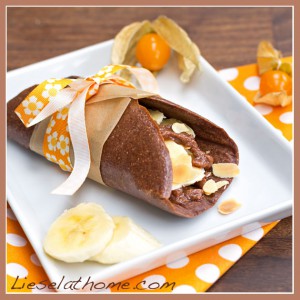 Turn the oven on to 180 C (360 F)
Start with the dry ingredients:
100 ml (0.4 cup) ground flaxseeds – I use golden flax
2 tbsp. cacao powder
1/4 teaspoon salt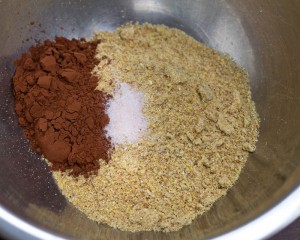 Stir and then add:
3 eggs
3 tbsp. olive oil – or other oil
4 tbsp. water
1 tbsp. honey
Mix well and then form 6 round puddles on a parchment paper lined baking tray. (I've tried oiling the tray – but it sticks, so do use parchment paper)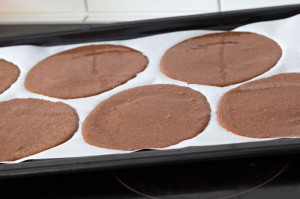 Bake for 10 minutes in the lower part of the oven.
For the fun part – the filling – you can be a bit creative. Spread nut butters, fill with fruit or berries, whipped cream or why not slices of pear and brie? Here are just two suggestions: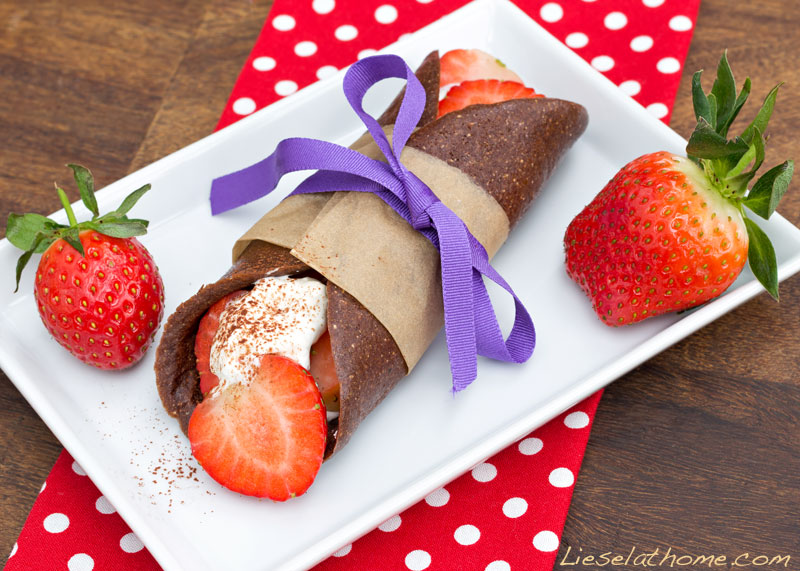 Whipped cream, strawberries and a dash of cacao powder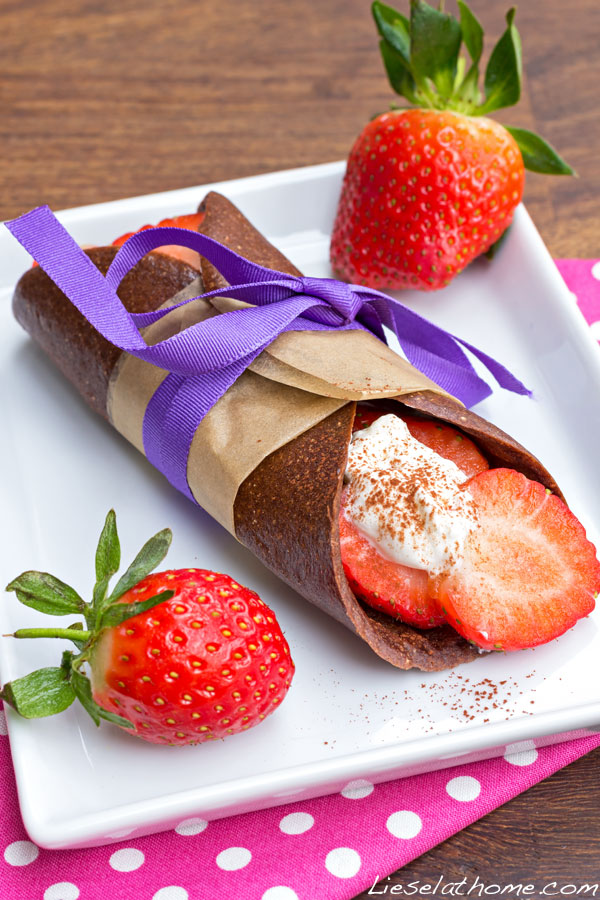 Same again – I just love how the pictures turned out…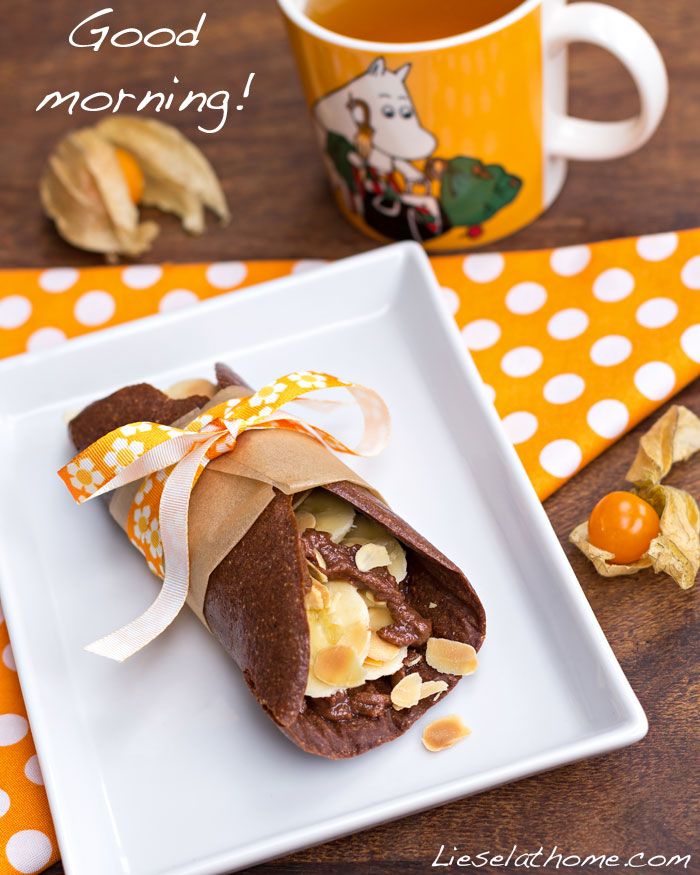 Or this version with a mix of hazelnut butter, honey and cacao powder – as a spread and banana slices and roasted almond to fill with. That would make a lovely breakfast!
Mix, bake, fill, roll up, tie a ribbon or a plain string around – easy to make in less than 20 minutes from scratch!
Enjoy!
Liesel